Yoga Classes in India
Have you got bored doing the regular exercises in the gym? Alternatively, are you willing to experiment some new ways to improve your body to remain fit? Yoga has gained importance as an alternative method of keeping fit for trainers, sportspersons, common people and celebrities.
Different kinds of yoga are helping millions worldwide. In India itself, urban residents are waking up early mornings to stretch out. The age old thought that yoga is only for the sadhus and sants is now banished. You need not meditate under a banyan tree or do arm and leg twisting asanas. Now trained teachers are conducting classes in workshops, camps or in clubs. Yoga classes have become lucrative for those who have been practicing it for years together.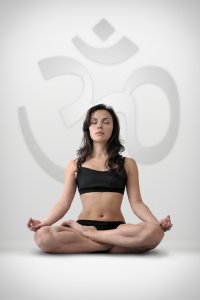 As most people are realizing that yoga is not only concerned with the physical fitness but also with the spiritual elements they are enrolling at various yoga training centers & yoga institutes. Yoga is also providing solutions to various health related ailments and giving alleviation to chronic diseases.
It also aids in providing proper diet and nutrition tips to maintain one lifelong. This has made it a complete therapeutic experience without any side effects.
Yoga classes can be started at any age with any ailment or condition (except in certain conditions like heart one need medical advise before starting). On learning it once, the exercises can be done at home. Yoga compliments all other fitness programs and can be done independently too.
After doing yoga one feels fresh and not tired as one feels after a rigorous workout. Yoga has been developed over a period of 5000 years but ancient yogis and rishis. We can still make use of its benefits.